THE DIFFERENCE BETWEEN WHO YOU ARE, AND WHO YOU WANT TO BE, IS WHAT YOU DO.
Think about what needs to change…..
Then CALL 07973 483314 to join our fun training session
that fits in with your lifestyle and

delivers
the results
VALKYRIE OUTDOOR TRAINING SESSIONS RUN
EVERY TUESDAY MORNING FOR HALF HOUR HIIT AT 9.45AM,
WEDNESDAY MORNING AT 9.30AM FOR BOOTCAMP,
THURSDAY MORNING FOR BOXING AND CORE FITNESS AT 9.15AM
AND SATURDAY MORNING AT 9.30AM FOR BOOTCAMP,
IN WHITEHALL RECREATION GROUND, BROMLEY
Want to join? Fill out the form below and I will call you back ASAP.
Specify your goals, train hard, meet new people and have some fun!
Our training sessions offer a fitness program that will build a healthier, happier and more energised lifestyle. By offering a range of specially designed fitness classes as well as advice, and wholesome nutritional guidance, our goal is to inspire sustainable change in your daily life.
We focus on movements that will work your muscles, which yields results that lengthen, sculpt, tone and tighten the body.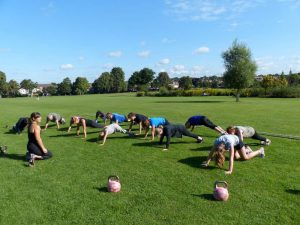 FAT BURNING
Fat burning is best achieved with a combination of muscle building and high intensity interval training (HIIT). During your Valkyrie training session, our whole body movements can help build muscle whilst the HIT can burn body fat.
MUSCLE BUILDING
Sessions will aide in muscle building as part of a mixed program of strength training, cardio and good nutrition, increasing muscle tone and helping to build quality muscle along the way.
IMPROVING GENERAL FITNESS
Classes are designed to improve all aspects of fitness. Strength both dynamically and functionally, cardiovascular fitness both aerobic and anaerobically.
Our sessions last an hour and we use a mixture of:
Slam Balls
Mobility drills
Kettle bells
High Intensity Drills
Battle Ropes
All of which promote all over body conditioning and fat loss.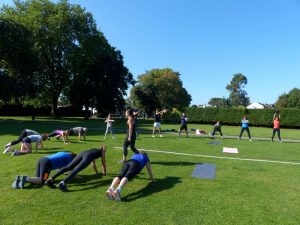 DO YOU REALLY WANT TO CHANGE YOUR BODY FOR THE BETTER…PROVE IT!
SESSIONS RUN MOST MORNINGS IN WHITEHALL RECREATION GROUND, BROMLEY.
IMPROVING SPORTING PERFORMANCE
From throwing, to jumping, our sessions mimic sporting movement patterns so you can improve your strength and conditioning for any sport.
REDUCING STRESS
There is nothing better to take your aggression out than hitting things and working hard. And boost Vitamin D levels provided by exposure to the sun, which is good for your immune system and bones.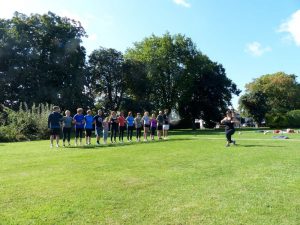 BOOK NOW
BOOK INTO ONE OF OUR CLASSES NOW AND START BENEFITING FROM A FITNESS REGIME THAT DELIVERS LASTING RESULTS.
LEAVE YOUR NAME AND NUMBER BELOW AND I WILL CALL YOU BACK ASAP