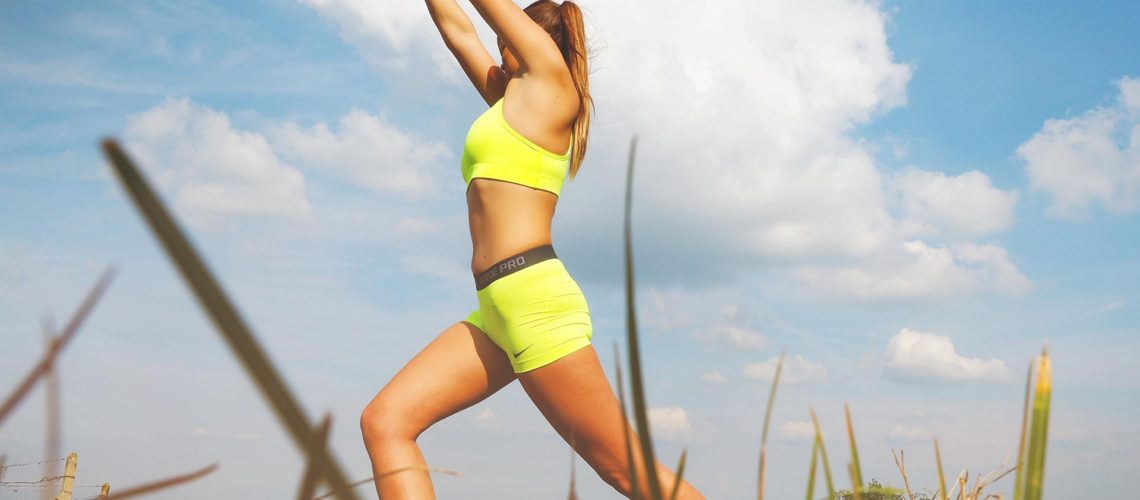 There are very few of us that jump out of bed ready to start the day. When the alarm goes, most of us are compelled to hit snooze and snuggle further under the duvet. However, there are many great reasons to start the day well by dragging yourself out of bed and fitting in a workout before the day starts. So, begin the day with the right intentions, set the alarm early and plan a workout and if you feel the urge to hit snooze, remember these following reasons to give you the motivation to get out of bed and get active.

1. You Can Burn More Fat
Completing a workout first thing when you have an empty stomach may help to burn up to 20% more body fat than after a meal. Not only will it burn more fat, but it will also kick-start your metabolism and send it into overdrive for the rest of the day, keeping your body burning energy at a steady rate. Make sure to fill up on a protein-rich breakfast straight after your workout to help feed those hard-worked muscles for repair, recovery and growth. A protein-rich breakfast will contribute to keeping your appetite under control and will stop you snacking and overeating afterwards.
2. Release The Happiness
Despite how grumpy we are before exercise, it is well-known that you feel much better after exercise. This happiness is thanks to exercise-releasing happiness-inducing chemicals, endorphins. There really is no better way to start that day and be smiling the minute you enter work, rather than just when you are leaving. Not only do the endorphins boost your happiness, but you'll also have pride about your achievements and feel good about yourself the rest of the day.
3. Give A Better Performance
Got some gym goals that you're desperate to reach? A morning workout allows you to be full of energy after a good night's sleep. So if you're tired and stressed after a day at work, the last thing you want to do is get your trainers on, and you probably won't perform at your best. After a restful night's sleep, you'll wake up with bags of energy ready for you to hit your targets while your energy levels are at their peak.
4. Boost Your Social Life
Cancelling events because you have gym guilt? Well planning your workout in the morning means that you have your evenings free so you will never miss out on a social event again. Plus, the fact that you burn more calories during the day after a morning workout than you would an evening workout means there is even more reason to give yourself the night off to relax and enjoy yourself. After a relaxing evening doing something you enjoy will mean you are more likely to want to get up again the next morning for a workout. It's a feel-good cycle.
5. Improve Your Confidence
There's nothing better than the glow to your skin after a workout, and after a virtuous workout, you are more likely to want to continue being kind to yourself by nourishing your body with healthy food and plenty of water that will make you glow from within. You'll also look bright-eyed and bushy-tailed and less like you've rolled out of bed which is a massive confidence boost for your appearance.
If you want to try a morning workout but need more motivation to get you into gear, then why not choose a personal trainer? A personal trainer is sure to put you through your paces so you can start the day feeling awesome. If you're in the Bromley area, then call Valkyrie Personal Training and Massage on 07973483314 and get your morning workouts sussed.